Virgin Islands Education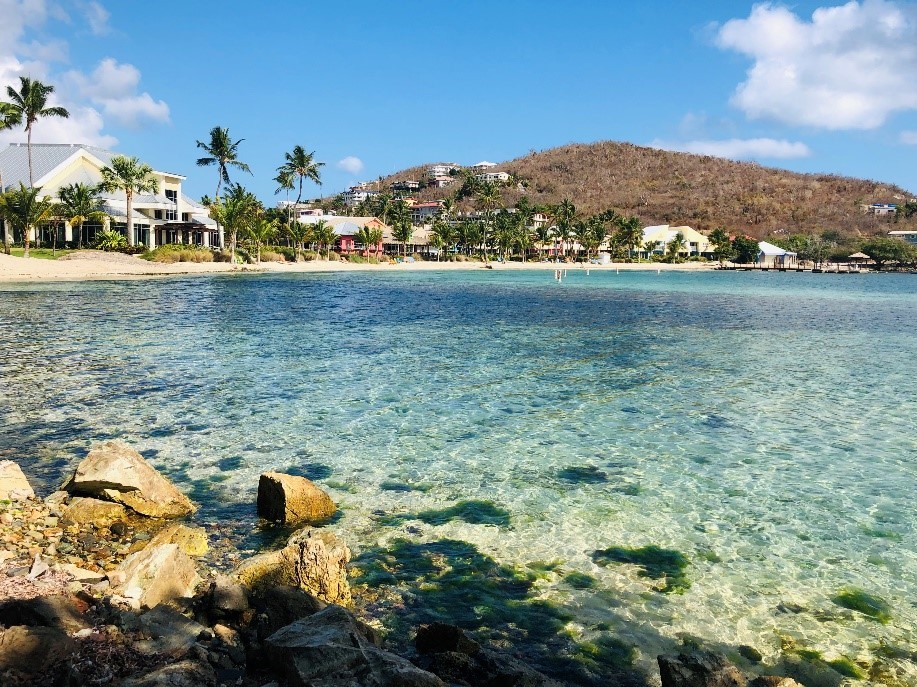 At the Taylor Hooton Foundation, our mission is to enlighten the world to the truths about Appearance and Performance Enhancing Substances. More often than not, that education takes place within the continental United States. However, I recently had the opportunity to take our program to the U.S. Virgin Islands.
I recently spoke to six high schools across the islands of St. Croix and St. Thomas. I was excited to make an impact in a new and different place. Little did I know that I was the one who may have been impacted the most.
Having never been to the Virgin Islands, I didn't know what to expect outside of the typical Caribbean Island setting. I knew that the islands were devastated a couple of years ago by back-to-back hurricanes, and my local contact told me the devastation would still be quite visible. He also told me of his own devastation – how his house was destroyed by the storms, and that he ended up living in the clubhouse of a neighborhood baseball park for almost a year. When I arrived in St. Croix, these impacts were immediately evident. On my way from the airport, I saw multiple abandoned buildings, several houses without roofs, construction sites, and several emergency workers still stationed there. It was obvious there was still much work to be done.
One would think this kind of decimation would bring about negativity. I can't imagine how hard it must be to bounce back from something like that. Because of this, I didn't know how my interactions with the locals would go. How did this all affect the people that lived through this?
Much to my surprise, I was greeted with the most thankful, kind, polite and jubilant group of people I have met in a very long time. Every single person I passed on the street met me with a "Good Afternoon" and a smile. The entire place was filled with a palpable resiliency. It was a positivity that you couldn't help but be inspired by.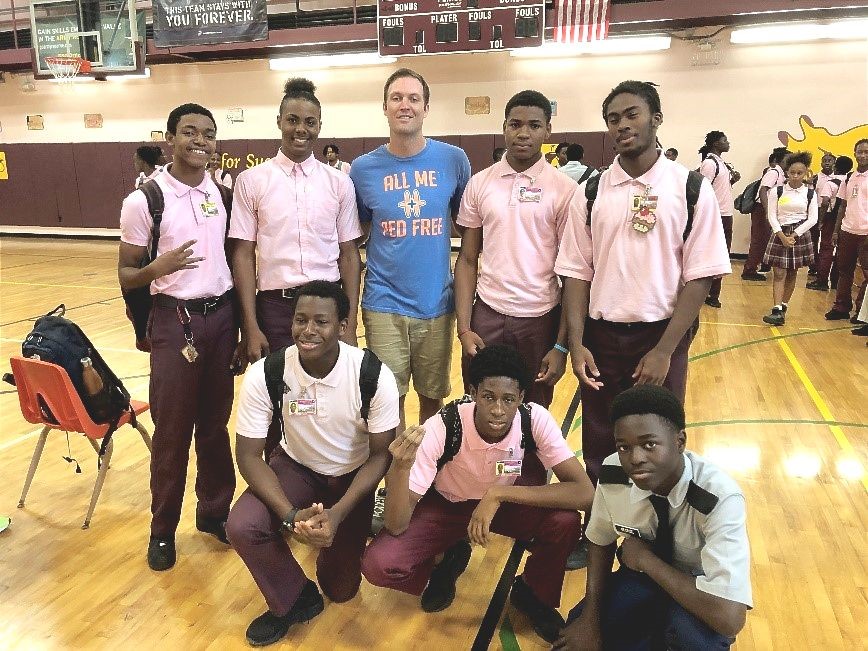 Feeling welcomed by the people around me, I then moved on to the educational programs for the week. I couldn't help but wonder – what do these students see in the world of Appearance and Performance Enhancing Substances? What have they been exposed to in the past? What pressures do they feel? Have they ever even been educated on this issue?
I quickly learned that, even though the majority of students have never had a talk on this topic, they witness the same things we do in the States. The students are buying the same loosely-regulated supplements, powders, bars, and energy drinks as our local kids are and they have no idea what is in them. In fact, I saw many of these products myself at the local grocery store.
Virgin Island students feel the same pressure to achieve goals as anyone else, whether that is wanting to look better, make a team, or get a scholarship. These pressures are human, regardless of the culture you live in. The students were interested and engaged from the start.
I quickly learned that our message is universal. It doesn't matter where you live, what your background is, or what your interests are, this education is applicable. When we say our mission is to enlighten the world that is exactly how far we need to take this, to the entire world.
After each presentation, I was greeted with handshakes, thank you's, fist bumps, questions, and great conversations. One school even asked me to come back later in the day to do a presentation for another class that missed it the first time around. You could tell that not only were they getting exposed to this education for the first time, they were hungry to learn about this topic. Our message was openly and enthusiastically heard.
Scholarship Fund
Impacting these lives in the U.S. Virgin Islands was made possible through the generous support of the Taylor Hooton Foundation Scholarship Fund donors. This fund was established at our Inaugural All-Star Gala in 2015 to assist Schools, Communities and Associations who can demonstrate a financial need with the cost of bringing in our program. Never was this needed more than in the Virgin Islands. As most local funding is still going towards recovery projects, there was no room in the budget for the Virgin Islands to make this happen financially on their own. Thank you to all of you who have generously provided financial support that made it possible for so many young people to hear our message.
Overall, I did 7 presentations to well over 1,000 high school students during the week. I left knowing that, without a doubt, we made an impact, and more than likely saved a few lives along the way.
On a personal level, I have always found this job to be extremely rewarding, giving young people education that is not only crucial but something I never had myself. But this week stuck with me. I left with that same fulfilling feeling I always have after a program, but also as a more grateful and thankful person myself. I look forward to going back and visiting my new friends for many years to come.
Donate to the Scholarship Fund
Since the THF Scholarship Fund was founded at our 2015 All-Star Gala, nearly 40,000 lives (that would otherwise not be addressed) have been directly impacted by our ALL ME® Assembly's lifesaving message! We're so thankful to all of those who have supported the THF Scholarship Fund, but our work isn't done. Our goal is to make sure we never have to turn a school or a community away who needs our message.
We're $3,911 short of our goal to raise $50,000 for the Scholarship Fund this year, so every dollar counts. Please consider making a donation today that can be directly applied to the THF Scholarship Fund.
The Taylor Hooton Foundation offers two in-school ALL ME® Assembly Programs that are not just educational. They capture the minds of both students and adults. To learn more about the Taylor Hooton Foundation or our education programs, please visit taylorhooton.org.